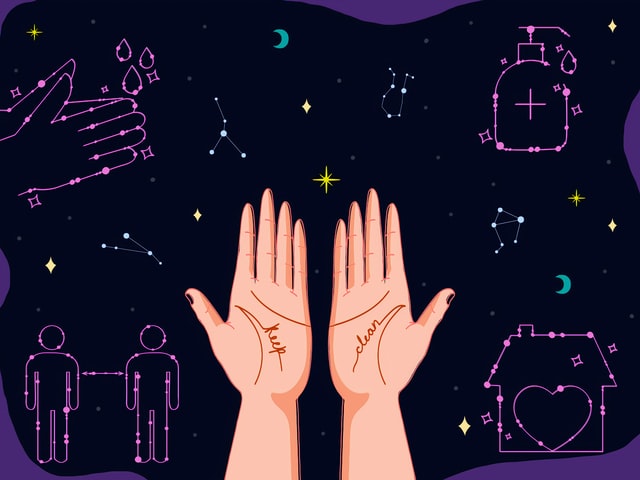 Neither an earthquake nor a tsunami, but still could shake the very existence of man and other beings in this world. No place could remain isolated from this pandemic COVID-19. As a part of saving us, we already stopped shaking hands hugging our dearer ones. But there is a lot more to do.
When we buy a lottery ticket we are very much optimistic that we will win it but why don't we keep the same attitude in case of this pandemic?
Because it is the very human tendency which makes us feel that we'll survive long and won't die soon.
But we are no longer in a safer environment. There are many challenges to be faced in the coming future. At-least to live safely with our family and friends along with corona we need to change our lifestyle.
BOOST UP YOUR IMMUNITY STAY STRONG
The first and foremost thing we need to do is to build up our immunity to fight off the diseases. We should prevent ourselves from falling sick. Exercise your body.
Enough sleep is required to remain relaxed which reduces stress levels. Food habits should change. Sprouts and citrus fruits like Orange, lemon should be included in our diets.
We must allow at least 30 minutes to stand in the sun, a natural source of VITAMIN-D
WASHING FREQUENTLY STAY CLEAN
Many people are still in a false notion that washing hands merely with water is sufficient. But that's absolutely wrong.
The virus pathogens are oily in nature. When oil mixes with water it doesn't get washed away, instead, it forms a separate layer over it.
But when we use the soap or hand wash it kills pathogens.
So we should wash our hands with soap for at least 20 seconds each time and  for about 20 times a day till the elbow
An alcohol-based sanitizer can also be used.
SOCIAL DISTANCING   STAY FAR
According to the WORLD HEALTH ORGANISATION [WHO], coronavirus is primarily transmitted between people through respiratory droplets; when they stand closer to each other.
SOCIAL DISTANCING HAS EMERGED AS A POWERFUL WEAPON TO PREVENT SUCH TRANSMISSION
At-least a distance of 3 metres should be maintained further.
Rema Madanan, the Panchayat official of Kerala revealed that the residents of Alappuzha village, Kerala are now practising social distancing using umbrellas.
Just like footwear, dress, "MASK" will also become a necessity for us in future.
As the virus can spread through nose, eyes and mouth PERSONAL PROTECTION EQUIPMENT, N-95 MASKS AND GOGGLES HAVE TO BE USED.
HYGIENE   STAY CLEAN
Personal and social hygiene should be maintained. We should keep ourselves and our surroundings clean because COVID-19 can also transmit through surfaces where the infected person moves.
regularly clean our floors, doorknobs, kitchen slabs and workplaces with floor cleaners.
avoid unnecessary contacts when we go out and everything has to be properly disinfected.
MOBILE HYGIENE IS VERY IMPORTANT. NOW-A-DAYS MOBILE IS A VERY COMMON GADGET. Being plastic the virus pathogens can survive on it for about 3 days. To sanitise them.
All our transactions need to get digitalised.
MANY EFFORTS ARE BEING DONE TO INVENT THE VACCINE AS WELL
Well, there is nothing to do much about the external factors since a lot is being done by our government. All we can do to live safely with COVID-19 is to follow the above MEASURES and stay healthy.
LAST BUT NOT THE LEAST "STAY SAFE"