These days, the world is undergoing a pandemic disease that is Covid-19. Due to this, the world is in lockdown, where the people are suffering from a lot of hunger. Rapidly, poverty is increasing in the countries, and the economy is getting affected. Most of the Nations got affected by the Covid-19, and the people are suffering from the virus. Doctors are putting their efforts into recognizing the medication for the virus.
ORIGIN:
SARS-CoV-2 is the virus, and this COVID-19 is specified as the disease.
This virus got entered the world on December 31, 2019. The first affected county in the world is China. Many cases are identified in China at WUHAN City in Hubei Province. As of 26th May 2020, above 56,44,670 cases have been identified globally in 196 countries with a whole of over 3,09,342 deaths. Also, 21,88,858 were recovered. This disease got transmitted between animals and humans. COVID-19 gets affected by the human's respiratory organs. In Latin CORONA means CROWN. Scientists are estimating that Coronavirus is exposed in humans when consumed a bat or snake flesh.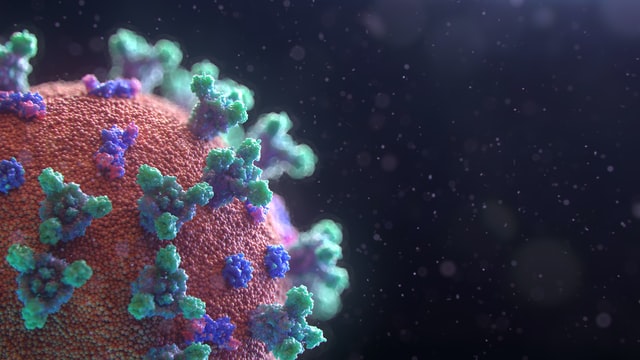 SYMPTOMS:
If a person gets infected with COVID then he'll be suffering from a breathing problem. Let us see a few of the symptoms of COVID-19…
Difficulty in breathing
Throat pain
Fever
Dry Cough
Tiredness
Chest pain
PREVENTION:
So, we all know that PREVENTION IS BETTER THAN CURE. It is mandatory to take a few precautions to fight against this disease. The first and foremost thing is to maintain SOCIAL DISTANCE. Sanitizing our hands for every hour makes our hands free from germs. Let us see a few more precautions…
Use alcohol-based Sanitizer
Avoid touching your eyes and nose
Only in emergency step out of your home
Put the mask while you sneeze or cough
If you feel sick then stay home and take the medication
Do not allow outside people to your home
Clean the items which you had bought from out
STAY HOME AND STAY SAFE.
TREATMENT:
The best treatment for COVID-19 is SELF CARE. Shielding yourself and protecting your family members is the best treatment. As there is no medicine for the virus, Doctors are using various antibodies and killing the virus but these are working only on a few people. Doctors are trying to use PLASMA THERAPY to cure patients but the government is denying their request.
BOOST YOUR IMMUNITY BY HAVING…
Eating food plays a crucial role in developing immunity. We must consume only home-cooked food at these times and should avoid all the outside and junk food. Doctors are suggesting to take VITAMIN-C food items such as lemon and many other fruits and vegetables. The morning Sun Rays are very good for health and the rays will help us from the COVID-19. The food should be placed at protected temperature i, e, below 5 °C, or above 60 °C. Reduce the intake of sugars and salty food. Eat healthy food and keep your body fit.
From far, the kids and the old age people getting more affected by the virus. So, the citizens must take care of them and you should follow all rules of government such as staying home, work from home, etc..
STAY HOME STAY SAFE AND SAVE THE NATION.