You may have heard people talking about using a program, an application or an app. But what exactly does that mean? Simply, an app is a type of software that helps us to perform specific tasks. They are designed for the sake of end-users.
Applications for desktop are called as desktop applications, while those for mobiles are called as mobile applications. Anybody can install the apps inexpensively or even free of cost most of the times. Now I am here with 5 best apps which are very useful for everyone.
1)GOOGLE CHROME:
Google chrome is a fast, easy to use and secure browser which is useful for us nowadays. Designed for the android, it brings us personalised news articles, quick links to our favourite sites, downloads and Google search.
GO HANDS-FREE: Chrome gives you an actual browser you can talk to. Use Google's voice search to find answers on-the-go without typing we can browse and navigate anywhere.
SYNC ACROSS DEVICES: When we sign into the chrome, our bookmarks, passwords and settings will be automatically synced across all our devices.
Moreover, chrome is the most secure browser. Advanced technology like site isolation, sandboxing and predictive phishing protection keeps you safe from security threats.

2)      YOUTUBE:
YouTube helps us enjoy our favourite videos and channels officially. Get the official YouTube app for android phones and tablets and see what the world is watching –
From the music videos to what's trending in the gaming, entertainment, news and more. We can subscribe to the channels we like.
We can upload and edit our own videos with filters and music-all inside the app.
Students can get the details of every topic of the subjects they require.
With the help of this app, people are able to explore each and everything.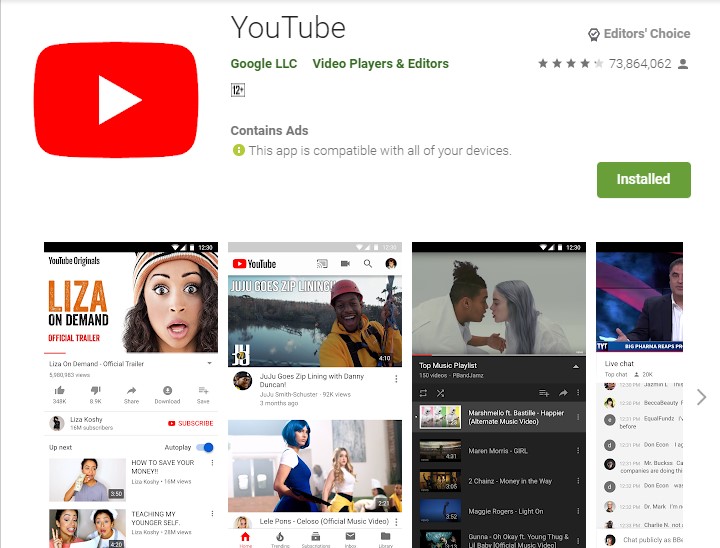 3)PAYTM:
India's most popular payments and recharge app".
It is an easy and secure app with over 300million downloads. Make payments, send money and receive money in any linked bank account on Paytm.
UPI app, check bank balance instantly. Make online recharge and pay bills. Get recharge offers and cashbacks.
ENTERTAINMENT DTH AND OTHER: Book tickets online for upcoming or latest movies. Buy deals, discount vouchers; recharge online your DTH account.
LIC premium payment, metro card recharge and online shopping are possible.
NEVER MISS A BILL PAYMENT AGAIN. ALL YOUR BILL REMINDERS RIGHT ON YOUR PAYTM HOME PAGE.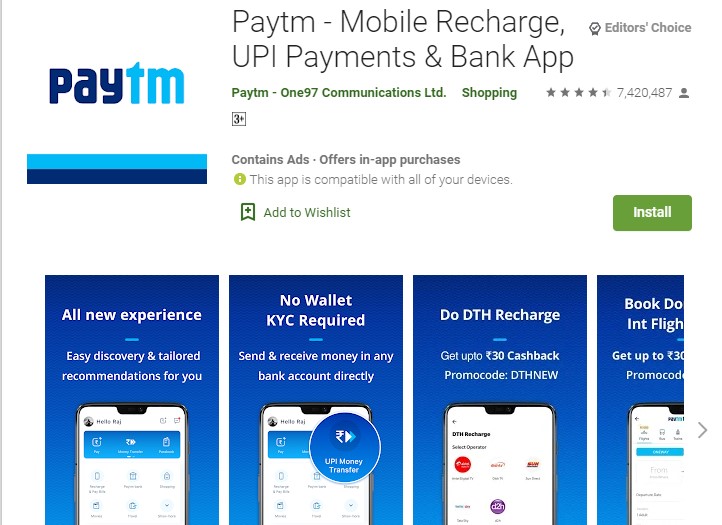 4)CAMSCANNER:
CamScanner is the best scanner app that will turn your phone into a PDFScanner. We can download it for free.
Installed on over 380 million devices in over 200 countries around the world. Over 5,00,000 registrations per day.
QUICKLY DIGITALISE DOCUMENT: Just use your phone camera to scan and digitize all kinds of paper documents-receipts, notes, invoices, whiteboard discussions, business cards, certificates etc.
Share PDF/JPEG files with friends in various ways. Secure your important documents by setting passwords and passcodes.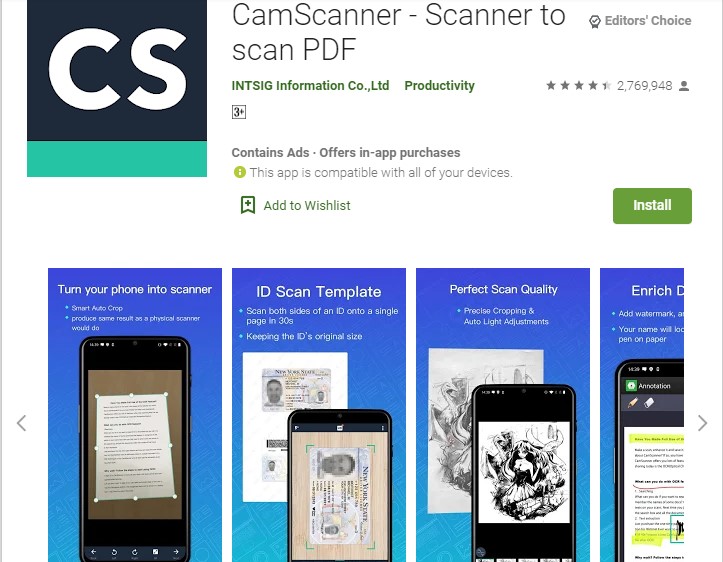 5)      TWITTER:
Breaking news, entertainment, sports, politics and everything in-between!
JOIN THE CONVERSATION! Twitter is your go-to social media app and source for what's happening in the world.
From world news to local news updates, entertainment to sports and gaming, politics to fun stories that go viral, when it happens to the world, it happens on Twitter first.
Find friends, gain followers or follow influential people-every voice can impact the world!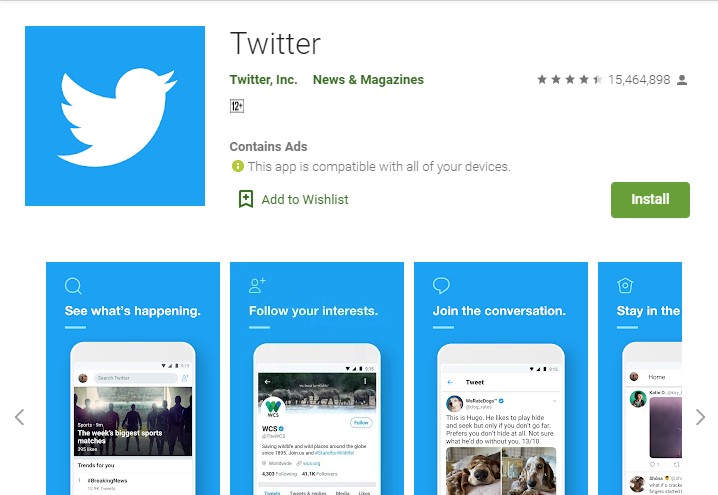 I feel that these are the 5 best apps useful for everyone. By installing them we can make the best utilisation of the applications and get benefitted from them.