Now a days everyone owns a smartphone, we will need some essential apps to sync our files, watch movies, track our sleeping patterns, catch up on your reading etc. The best, most useful apps that are as follows.
Keep is used to quickly capture what's on our mind and get a reminder later at the right place or time. We can also record a voice memo and have it automatically write out in the app. Photo, receipt or any file can be clicked and easily organize or find it later in search when we need them. Google Keep also makes it easy to capture a thought or list for ourselves, and share it. Best Feature of Keep is that add syncs across all of your devices so our memos are always with us.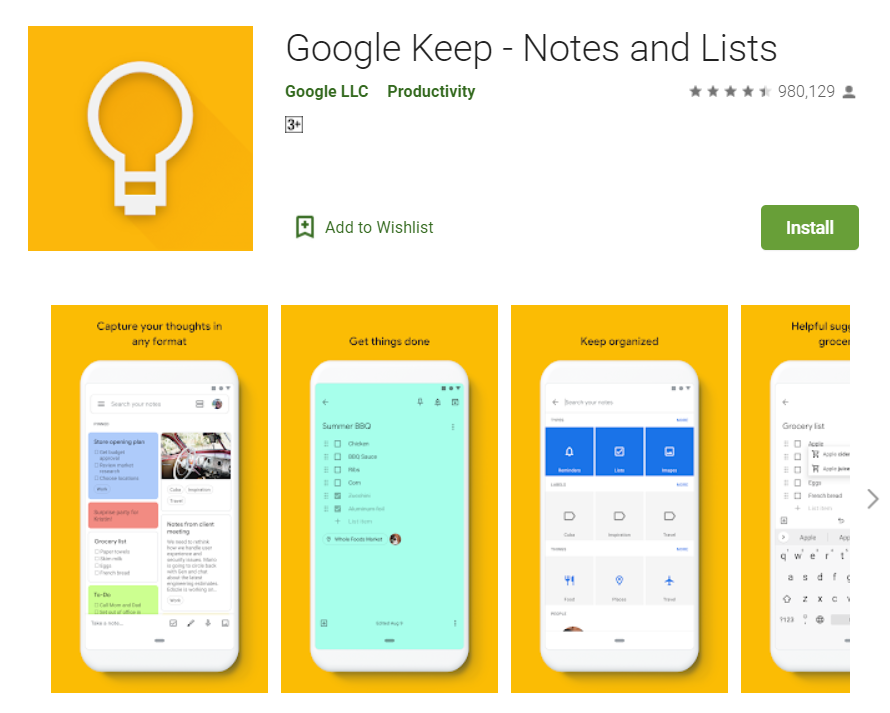 Quiz up is the finest app for quizzing with friends or just a random person. Quiz Up is a multi-player game in which one person contests against another during seven timed rounds of multiple-choice questions on topics of general knowledge, logos, sports, Harry Potter, Disney, action movies, internet, video games etc. This app helps in learning with fun.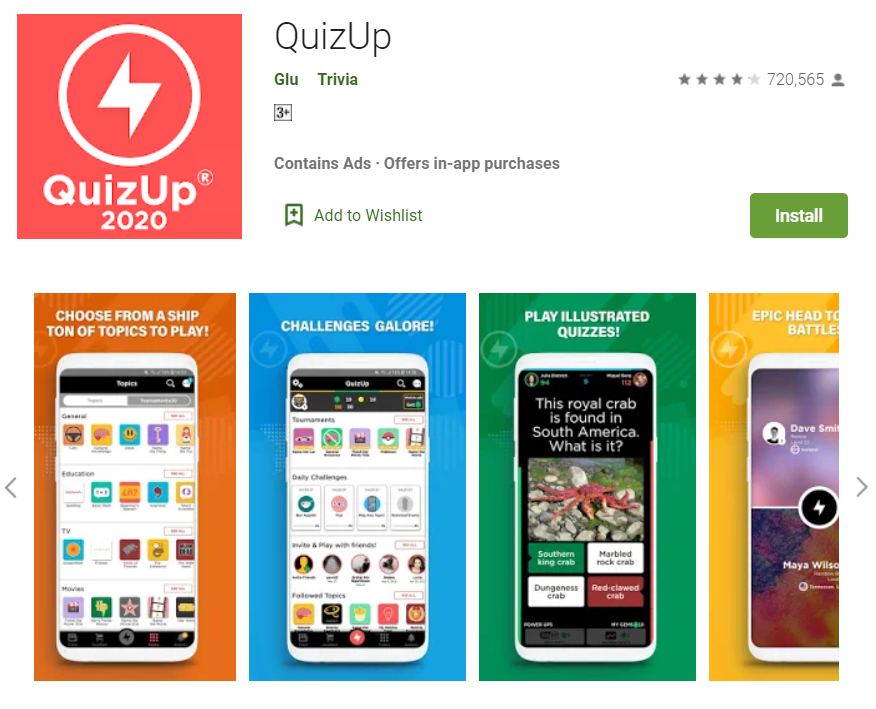 Sleep as Android is a smart alarm clock which can track sleep cycle. It is a great tool to help the user to increase knowledge about their sleep. It also gives data to plan and optimise sleep in order to feel more rested and generates a lot of data about it. It wakes the user in a gentle ideal moment for a pleasant morning. The app gives the reminder of when one should go to bed to get a decent night's sleep paired with good smart alarms which help the user to almost always wake up on time. It also helps to ensure that the user gets enough sleep, measures the quality of that sleep and lets the user know if they are snoring too much. User can even have it sounded the alarm when they are in light sleep so that it's easier to wake up in the morning.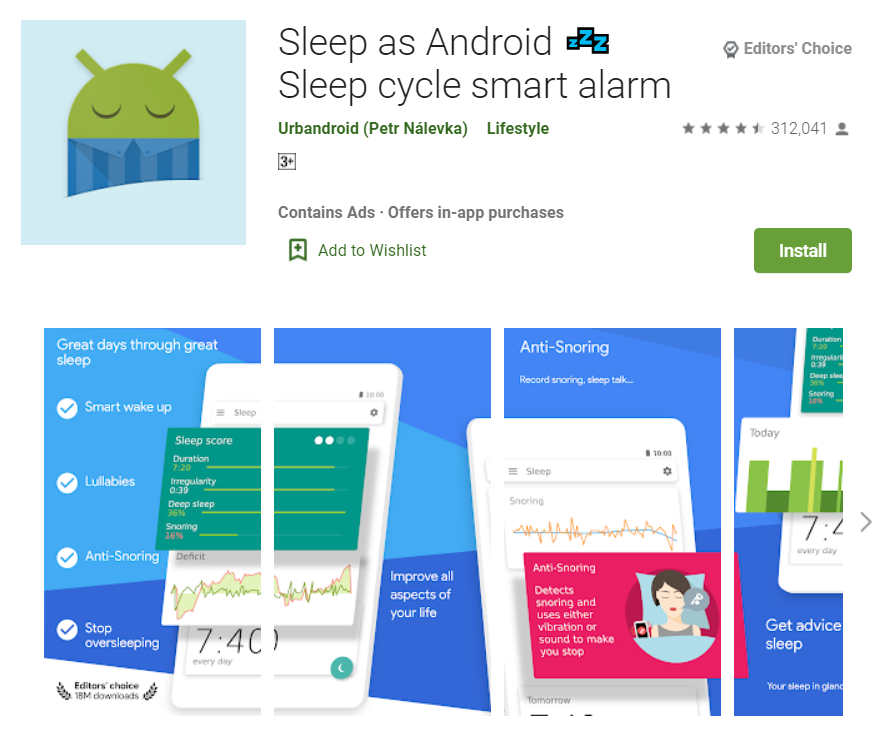 Snapseed is an incredibly simple but also a powerful app for a smartphone. It gives a smooth editing experience. It has excellent options, content, easy-to-use, easy-to-navigate. It is a simplified, not too complicated app yet gives a wide range of editing tools in it. Simply take a photo from your gallery and start editing. Snapseed acts like a professional photo editor app which anyone can use to make their photos attractive.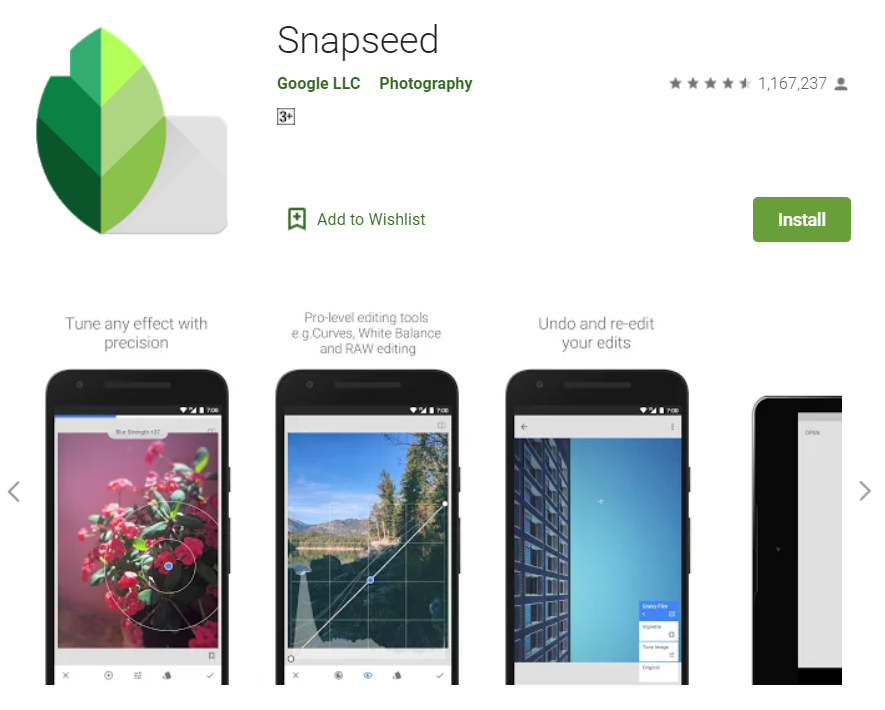 Adobe scan is a very helpful app when we need to scan/digitize paper documents. It scans photos very easily, fast and gives clear photos. We can either click a photo to make pdf or can choose the photos from gallery. Photos can be easily cropped or rotated and choose the type of colour we want for that pdf (auto colour, original, greyscale or whiteboard). We can scan documents, business cards, whiteboards, forms, etc using this app and make their pdf. Later, we can also rename the pdf and edit it. Moreover, we can share the pdf through WhatsApp, etc. Its auto-detection of document and auto-capture and ease of creating pdf and sharing is a completely different level.